Mike Blom, Winemaker
---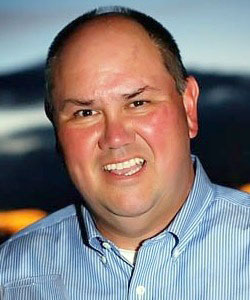 Mike Blom earned a bachelor's degree in biochemistry from UC Davis, graduating in 1981 – and entered the world of wine production at the invitation of contacts from his university days.  At first, Mike assisted a friend's family at club events sponsored by the family winery. But from that point, Mike's interest in wine continued to grow.
Over the years, Mike has worked for hallmark wineries in the Napa Valley.  Two examples: he served as assistant winemaker at Grgich Hills and as winemaker at Peju.
By mere chance, way back in 2001, Mike met Andy Amador — and at Andy's request made a small batch of wine from the fruit of one of Andy's vineyards, just to test the potential for an outstanding product.  The result of this experiment showed refined Napa Valley Cabernet Sauvignon characteristics.  A vision was born!
Since the completion of that fateful test, Mike has been applying his 30-plus years of winemaking experience and reflection to the task of producing a unique and balanced taste in each MadoroM vintage.