The story of MadoroM is a story of informed aspiration, sustained hard work, and the relentless striving for excellence in winemaking. MadoroM wines are the product of the collaboration between owners Andy and Marissa Amador and winemaker Mike Blom.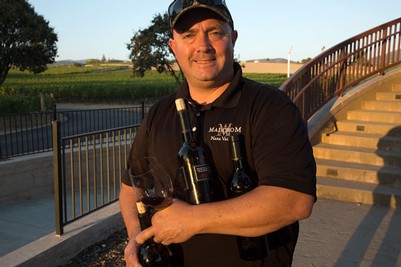 Andy grew up living, hunting and fishing in the Napa Valley. As an outdoorsman, Andy learned a profound appreciation for the beauty of every part of the valley. As the son of Napa Valley icon and meat cutter Gus Amador, Andy learned the value of great food and drink. As a youth, Andy spent an enormous amount of time in and around vineyards. At age 27, Andy purchased a 188 acre ranch in the eastern Napa Valley. Shortly thereafter, Andy planted 50 acres of vines at the ranch. He then expanded his vineyard holdings and planted a vineyard at the base of Mt. Veeder.
Andy met Mike Blom by what some would call chance–but what we would definitely affirm as fate. They agreed in wanting to bring their experiences together to create memorable wine. Mike initially made a small lot of wine from Andy's Mt. Veeder vineyard to evaluate the potential for crafting an exceptional product. Their first vintage was unveiled at a gathering of friends and family. A stunned silence fell over the crowd when it tasted the premier production of 2000 Cabernet Sauvignon. After the silence came boisterous approval. In vino veritas, indeed! In wine, on this occasion, there was not only truth but also solid counsel. Andy, Marissa and Mike got the message. It was time to begin serious production of the wine called MadoroM – a combination of their names.
Their mutual goal is to produce, through dedication to excellence and hard work, an extraordinary wine every year. Their customers, who share their love of excellence in wine, have been crucial to the continuing success of the MadoroM label.  MadoroM has come to embody the values that define Marissa's and Andy's lives: family, patriotism, and Napa Valley traditionalism.  MadoroM was the first wine to develop a camo label – and has become the wine of choice for big-game hunters everywhere. MadoroM has become the (unofficial) wine of NASCAR. MadoroM has even spread American and Napa Valley values overseas – for example in Korea, where their son is serving in the U.S. Armed Forces, and where MadoroM is becoming one of the most popular Napa Valley vintages.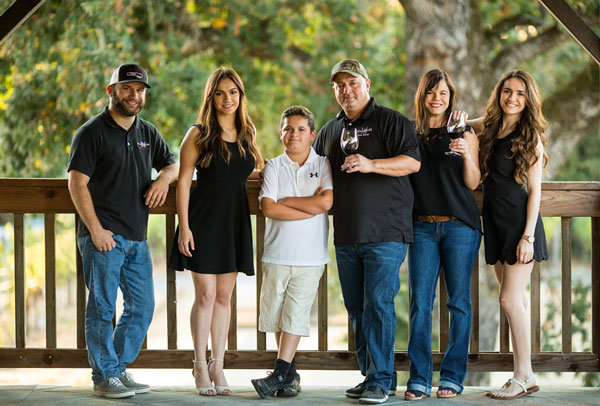 The Amadors are profoundly pleased and humbled by the success that their wine has achived. And Team MadoroM will continue to work diligently to meet the high expectations of all their customers.